Practical REACH, CLP & RoHS chemicals legislation consultants
The European chemicals regulations REACH (EC/1907/2006) and CLP (EC/1272/2008) apply to almost all companies who in some way work with chemical substances or mixtures. Not only the EU manufacturers and importers are affected, also the distributors and downstream users like blenders and producers of articles.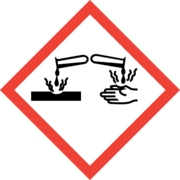 As a former specialist at the Dutch REACH & CLP helpdesk we support our clients with:
REACH, CLP & RoHS training courses & compliance audits
CLP (GHS) classification & labelling & safety data sheets (SDS)
(pre-) registrations, notifications, purchase terms, REACH statements & coaching.
In case of any questions please contact us.
See below for links to the current regulations, lists & guidances: 5h>