Industrial emissions/ air pollution training, research & consulting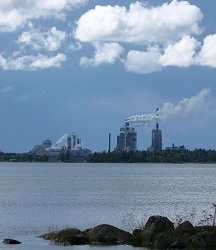 Environmental legislation changes rapidly with often considerable impact on industries and governments. As an expert in industrial air pollution and chemicals legislation, we support:
stake holders with impact assessments and position papers
governments with the translation of EU legislation into national law or permits
industry (associates) with implementation of best available techniques.
Our scope comprises:
industrial emissions directive (IED/ IPPC), paints directive and Ozone- and F-gas regulations
specific Dutch emission guidelines and general binding rules
dangerous substances legislation: REACH, GHS, RoHS etc.